Not known for a desire to accumulate money, he sometimes just gave them to friends or acquaintances. His most sought after scenes depicted the light and character of the Irish landscape in its most evocative moods.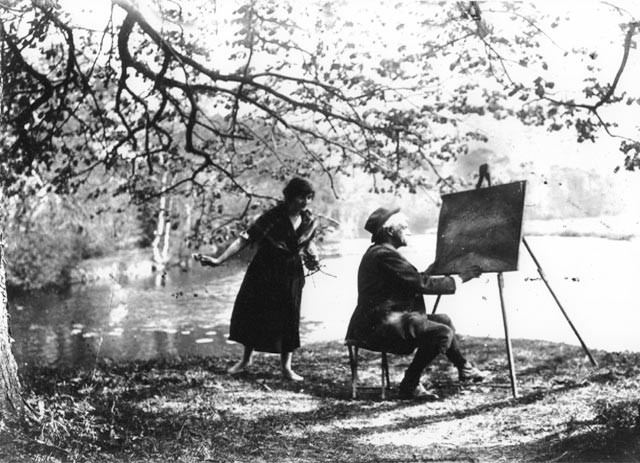 Nowadays the watercolour paintings of Percy French command high prices and are usually mentioned when sales of the works of Ireland's greatest artists are advertised. French painted prolifically and often paid for his board and lodgings in such kind.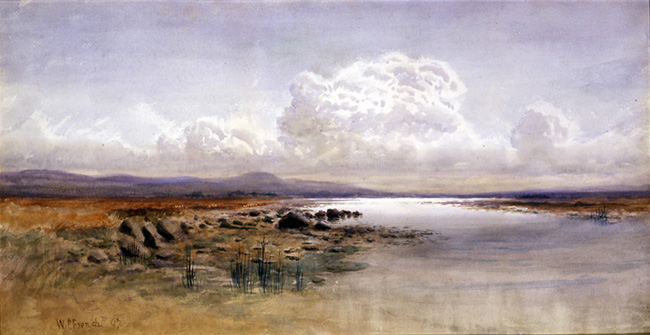 This activity, which he perhaps he enjoyed most of all, also provides a colourful record of his tours as an entertainer to Switzerland, Canada, U.S.A. and the West Indies.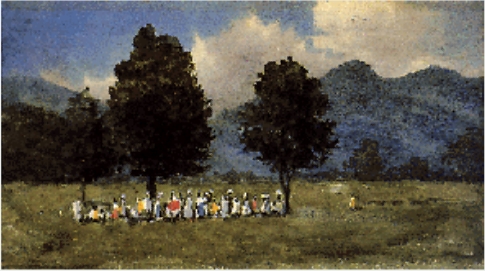 The finest all round collection of Percy French's watercolours is nowadays in the care of The Percy French Society at the North Down Heritage Centre in Northern Ireland. Not surprisingly there are views of those mountains at Newcastle, County Down which French made so forever famous with his song 'The Mountains O' Mourne' and included also are scenes from the west of Ireland whose people and landscape he loved best of all.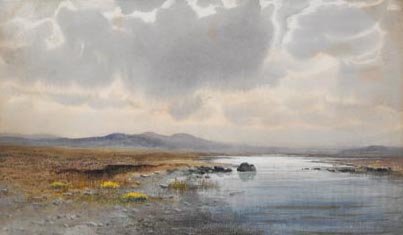 His feel for the west of Ireland as it was a century ago is especially evident in his poem 'To The West'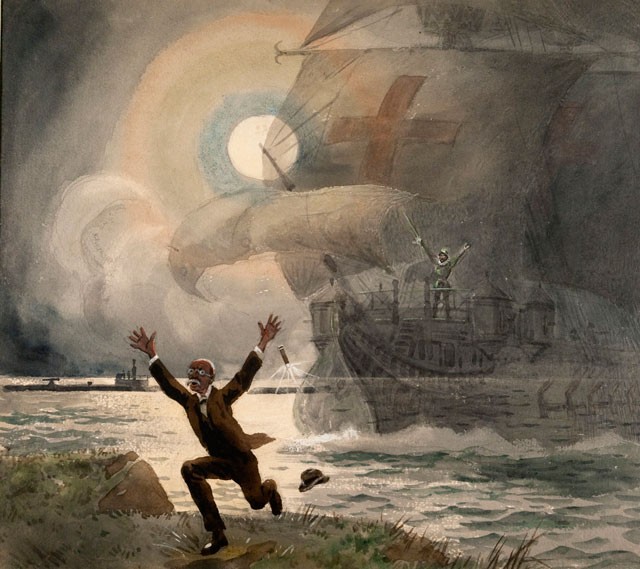 The Midland Great Western is doing its best, And the circular ticket is safe in my vest;
But I know that my holiday never begins, Till I'm in Connemara among the Twelve Pins.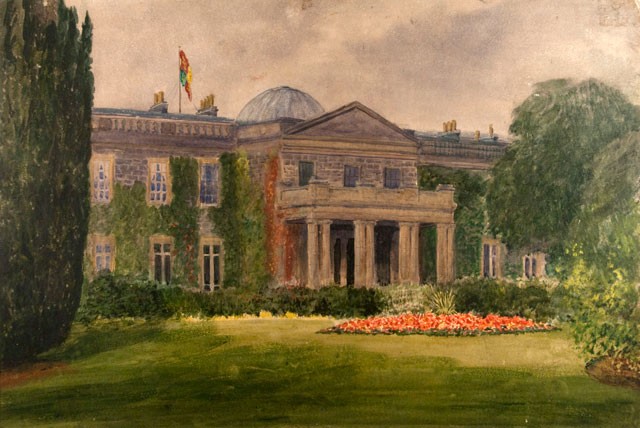 The Bank has no fortune of mine to invest, But there's money enough for the ones I love best;
All the gold that I want I shall find on the whins, When I'm in Connemara among the Twelve Pins.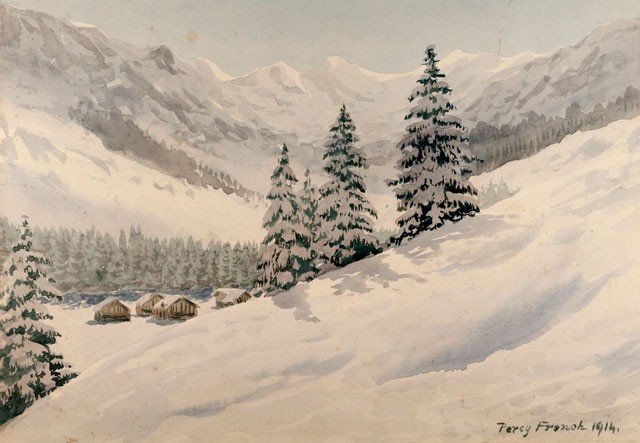 Down by the Lough I shall wander once more', Where the wavelets lap lap round the stones on the shore:
And the mountainy goats will be wagging their chins, As they pull at the bracken among the Twelve Pins.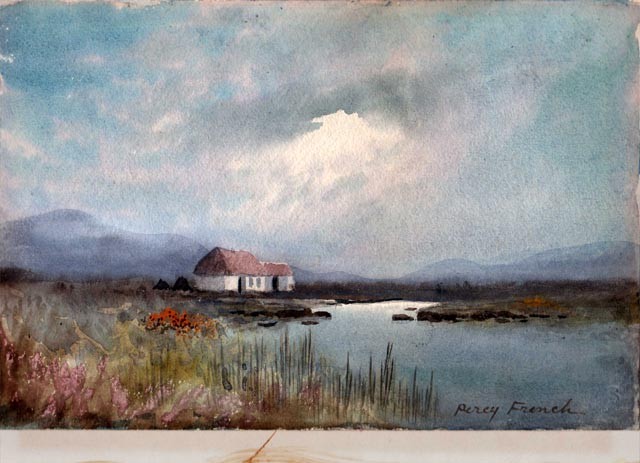 And its welcome I'll be, for no longer I'll meet, The hard pallid faces I find in the street;
The girl with blue eyes, and the boy with brown shins, Will stand for their pictures among the twelve Pins.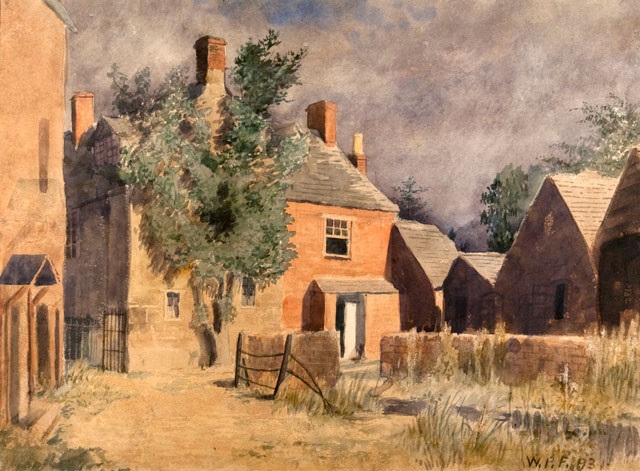 To-night, when all London's with gaslight agleam, And the Carlton is filled with society's cream',
I'll be 'takin' me tay' down at ould Johnny Flynn's, Safe and away in the heart o' the Pins.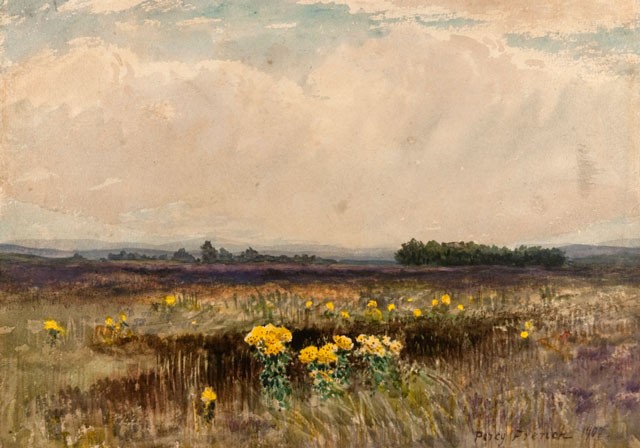 The following paintings were submitted by Mr. Gray Horner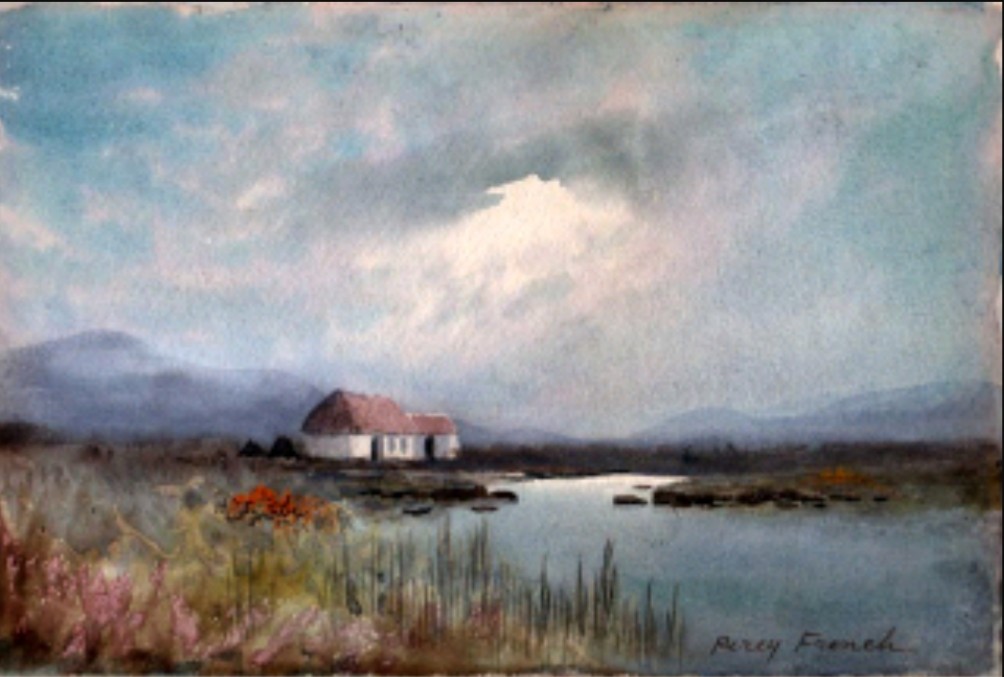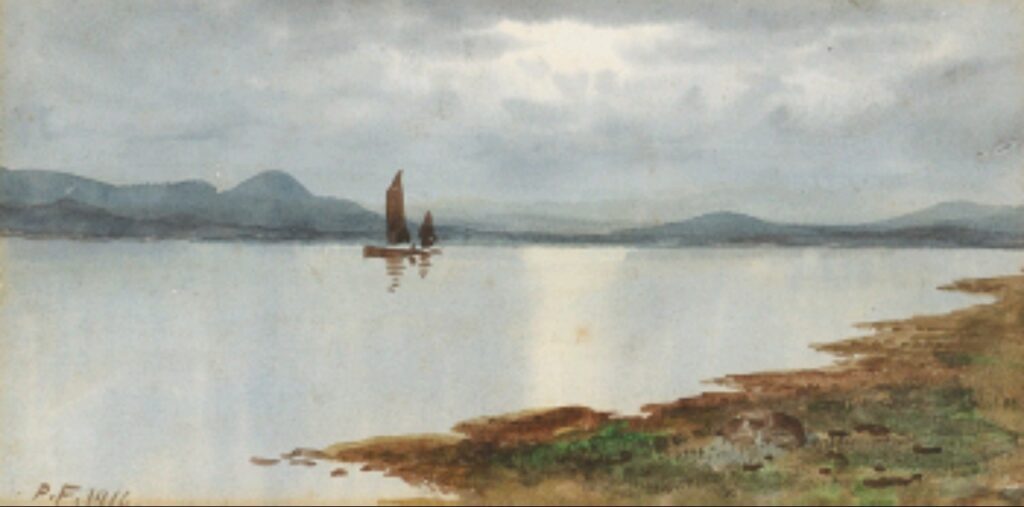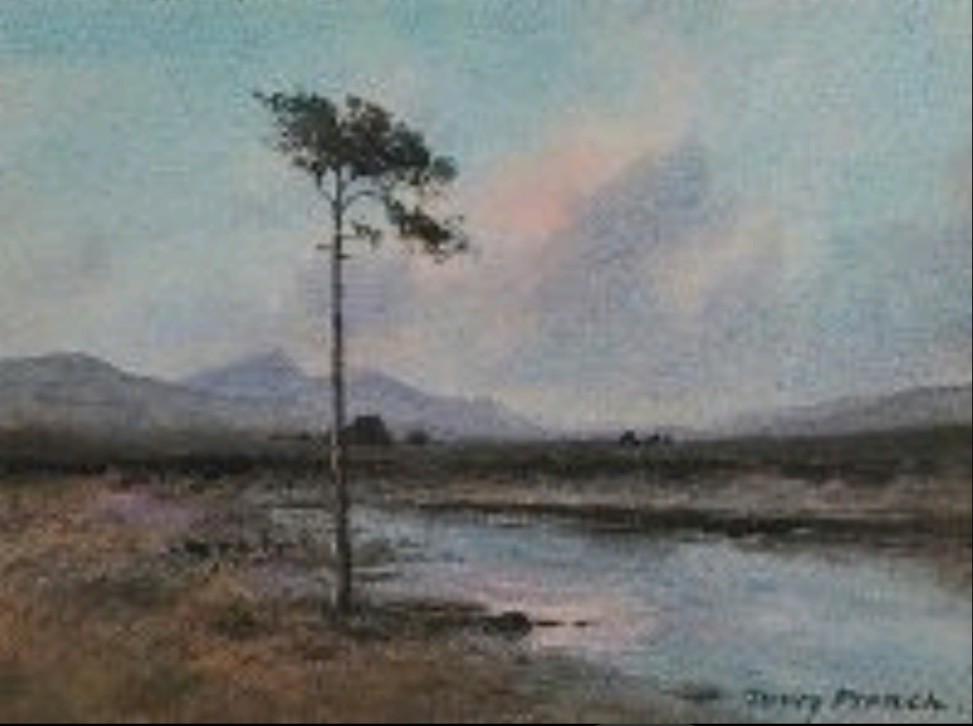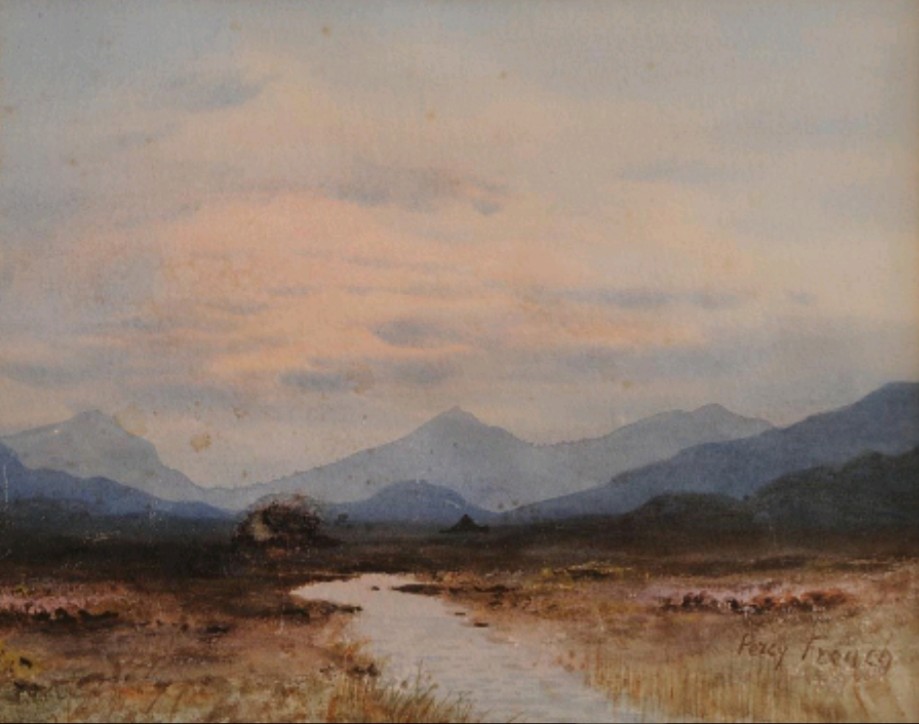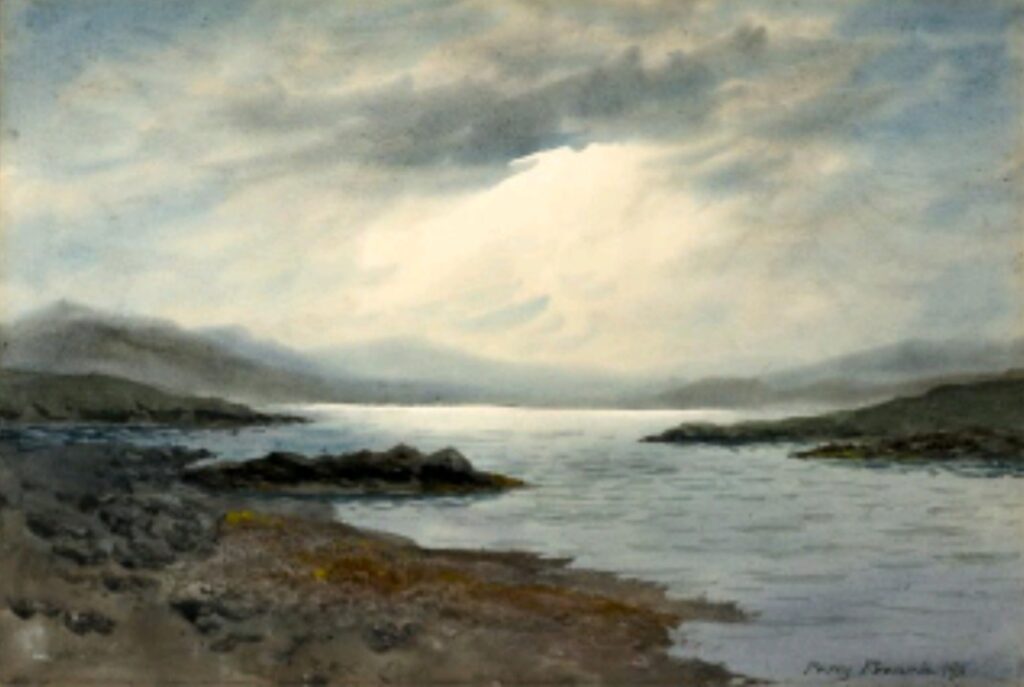 Submitted by Mr. Gray Horner