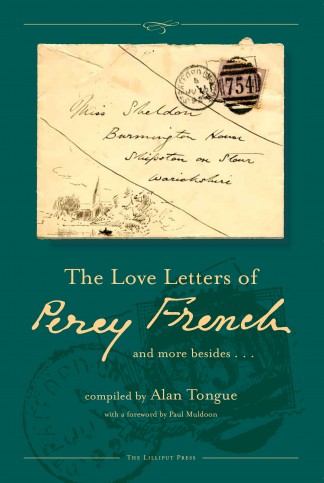 Books by Alan Tongue
Revealed for the first time here is the correspondence that Percy French, one of Ireland's most influential songwriters, wrote to his fiancée and second wife-to-be, Ettie Sheldon, between May 1892 and January 1894, together with copious memorabilia of the period including several of the early French watercolours, theatre programmes, original ink sketches and portraits, and covers from the Irish Cyclist magazine of which French was editor.
The letters, written over a period of two years, give a fascinating account of French's attempts to further his career in writing and painting. With his inimitable humour he describes his travels and his various collaborations.
As with Tongue's previous book, the pages are arranged chronologically, with careful curation of relevant watercolours, archival photographs, programmes, articles and other memorabilia illuminating the text. This collection of letters was left to Alan Tongue by Ettie French, eldest daughter of the marriage, upon her death.
Click here to buy
'Love Letters' of Percy French – click here